North Metro Denver Market Real Estate Report September 2019
Market Overview
The Single Family plus Condo Market has seen supply levels (Active Inventory) decrease -.10% from July of 2019 and 13.64% since August of 2018. Demand (Sold Homes) has dropped -10.91% from July of 2019 and 7.86% from August of 2018. Prices have gone down -1.16% from July of 2019 but up 4.17% since last year. Day on Market (DOM) is up 15.38% since last month and up over 30.43% from last year. Source the Denver Metro Association of Realtors.
Average Price
$488,918
Down -1.16%
The National Market
Three Things You Need to Know About National Housing Report for the top metropolitan areas, includes all residential property types, and is not annualized.

1) Home sales slipped slightly year-over-year.
2) Buyer demand outpaced the number of homes on the market.
3) The number of homes on the market saw its most significant decline in 13 months.
What's this mean? It means that low-interest rates have enticed more buyers, and sellers may be a bit hesitant to put their home on the market. But, with more buyers, it is still a seller's market. If you're thinking about a move or want to learn more about our local market, let's talk. Please reply to this email or give me a call to talk about your real estate needs.
Median Price
$263,000
Down 3.6%
Market Keys Single-Family
Supply for Single Family homes (Active and New Listings) is starting to slow down with Active listings both month to month (-1.42%) and year to year (+8.56%) showing mild percent changes. The Demand-side (Sold and Under Contract) continues to falls with last month Sold listings being down 12.57% and 9.38% from last year which indicates this is not a seasonal shift. Prices are continuing to soften as the average price is down 2.01% from last month but up slightly from last year at 2.84%.
Market Keys Attached
Supply for the Condo market is way up from last year 28.38% while Demand is also down 6.67% from last month and 4% from last year. Although average prices are up 3.64% from last month and 8.17% from last year if this trend continues, expect to see prices in this market decrease.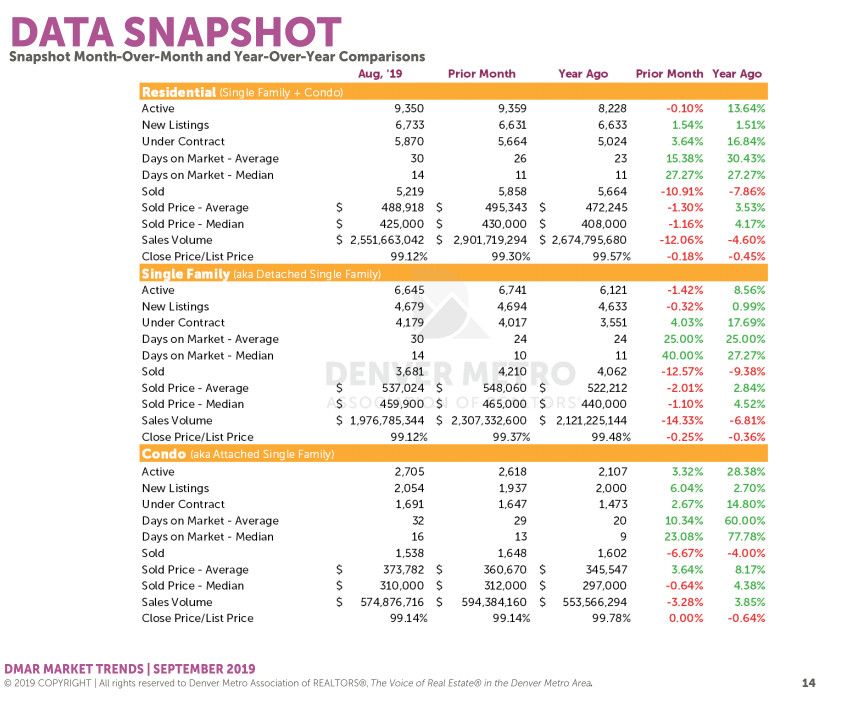 Marketing sells homes.
We'll expose your home to thousands with our proven social and email marketing strategy.

Not sure where to start?
Beginning your home search can feel like an overwhelming and nerve-wracking task.